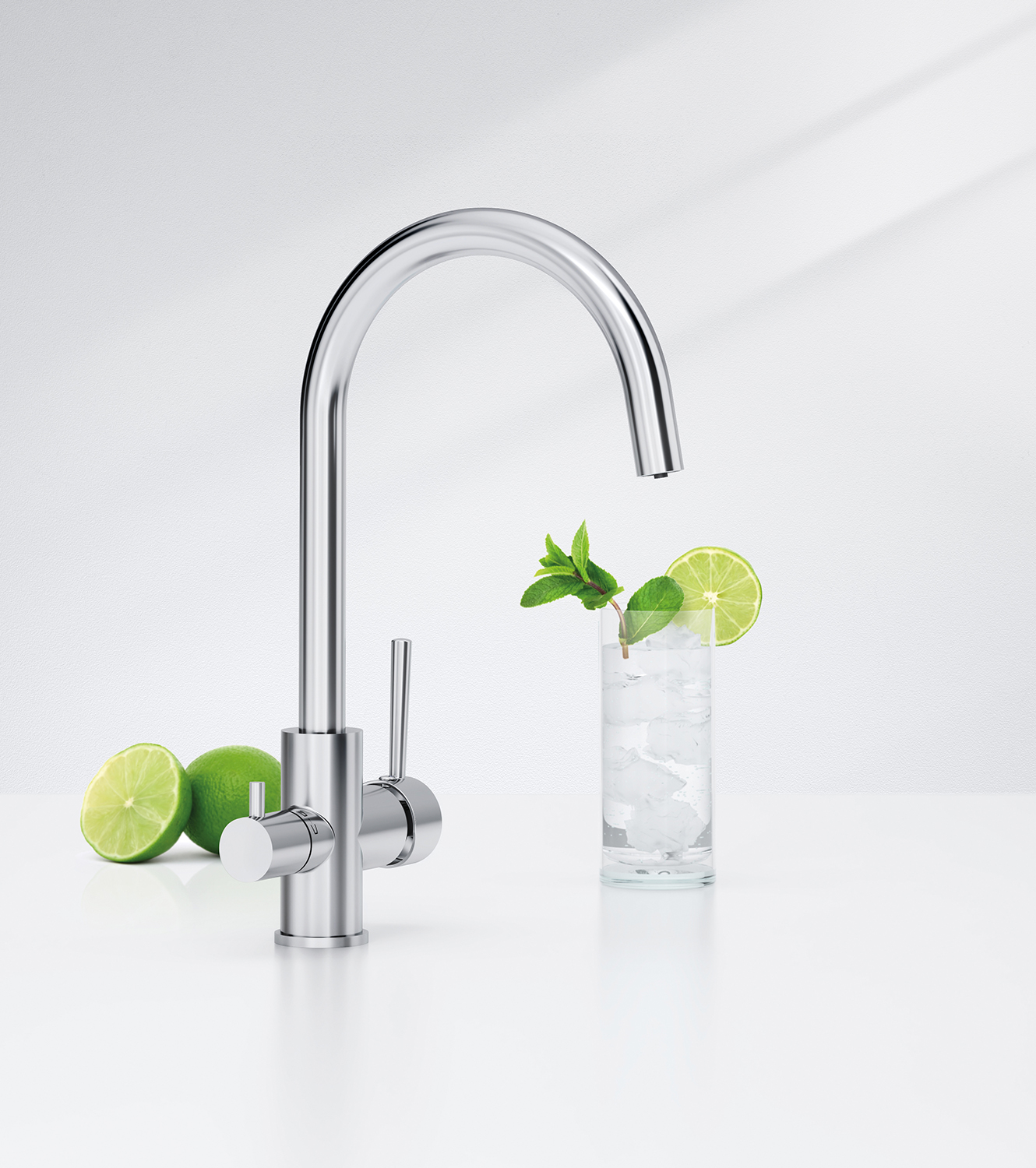 For more than 20 years, RUBINETA has been developing, manufacturing and supplying reliable and durable sanitary fittings. RUBINETA products are sold in more than 30 countries around the world through a network of more than 60 distributors.
The company RUBINETA is certified by the international standard ISO 9001.
The buyers of RUBINETA faucets are covered with product liability insurance provided by the insurance company AB Lietuvos Draudimas. Product liability insurance protects the rights of consumers and compensates the damage experienced by third parties (consumers) if this damage is related to the insufficient quality of RUBINETA products.
There is a special R&D laboratory at RUBINETA headquarters in Vilnius (Lithuania). During design and manufacturing process а multi-stage quality, reliability and durability control system – M.P.C. Durability Control System - is used. During a meticulous and technological process, various parameters are evaluated – mechanical reliability and durability, resistance to high pressure, resistance to corrosion and other negative external influences. Every new RUBINETA product must pass this rigorous and uncompromising tests.
RubiBrass is a proprietary and specially composed corrosion resistant brass alloy. This durable brass alloy is safe for human health and the environment. RubiBrass has less lead and other unnecessary compounds that can react with the drinking water.
SolidChrom is a durable and long-lasting chrome plating of the finest quality. This abrasion resistant chrome plating (0.2-0.3 micron) will not only shine in your bathroom for years to come but also benefits from repellent properties against bacteria.
RubiCoat is a long-lasting and strong polymer coating. The unique chemical composition and special production technology make the RubiCoat coating particularly resistant to abrasion and other negative external factors.
RubiCoat-E - the latest innovation in polymer coating. RubiCoat-E is an advanced RubiCoat technology with an additional step of electroplating. This additional galvanization process gives even more durability and resistance.
RUBINETA uses cartridges Sedal-Rubineta, Citec-Rubineta, RubiStandard developed in cooperation with the most reliable manufacturers in the world.
Rubineta Spider – unique aerators of original design created by RUBINETA designers. Special micro-technologies reduce the noise level, form a perfect water flow, save water.
RUBINETA offers a huge selection of spare parts and accessories. Even after many years of service our products will be easily maintained and upgraded.
RUBINETA – For Years To Come!